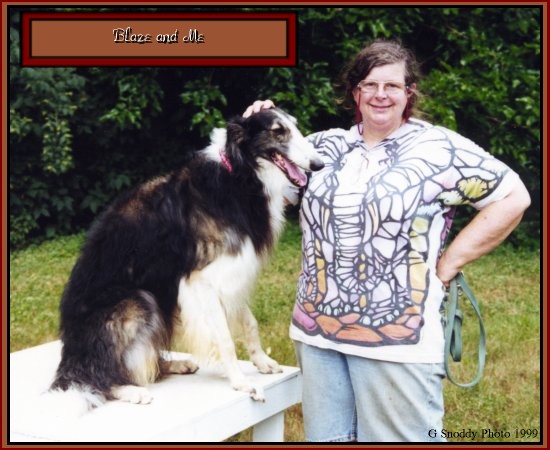 Boarding at the Wedge,
Country Dog Care and Dog Training in Baltimore County, Maryland
Business Hours are 8AM>12PM and 4PM>6PM Monday through Saturday
This is a small business and although we care for our visitors 7 days a week, 365 days a year,
We are not open for check-ins or check-outs on Major Holidays:
New Years, Easter, Memorial Day, Labor Day, 4th of July, Memorial Day, Thanksgiving and Christmas.
Thank You for your consideration
Grooming By Mary is available, by appointment, both for boarders and for visitors.
We are a donation location for the Blue Ridge Veterinary Blood Bank
We purchase dog food, treats and supplies at Feed Plus and we support the Fallston Animal Rescue Movement.
Our champion show and performance dogs primarily eat Blue Seal , a high quality dog food, but we can feed your food if you wish.

Fees: Current as of May20 21, 2015
but are subject to change without prior notice.
Boarding Fees
Boarding is billed by the "motel" principle:
Check out time is noon.
You pay for the first day, no matter when the pet checks in,


but

There is not charge for the check out day IF you pick the pet up before noon.
Boarding Fee - Services
$25/day singe dog, standard run
(4' by 16 ' outside, 4' by 4' inside)
$30/day total- two smaller dogs, standard run
(4' by 16 ' outside, 4' by 4' inside)
$35/day total - one or two dogs, double wide run
(8' by 16 ' outside)
$50/day total - one or two dogs, extra large (10' by 80') run with 6' by 8' mini-barn shelter building (if available)
PREPAID Special Monthly Boarding Rates - per kennel run - BY PRIOR ARRANGEMENT
$450/month Monthly Boarding Rates - single dog
$750/month Monthly Boarding Rates - two dogs in the same kennel run
Limitations on keeping dogs together
Two dogs kept together MUST be used to living together and NOT FIGHT over food or toys or have DIFFERENT DIETARY needs.
ALSO they should be close enough in size that the larger one cannot accidentally injure the smaller one if a collision occurs during rough play together.
Private Dog Park: Use of 8 Acre fenced in exercise field (field has 52 inch fence)
Single owner or group of owners whose dogs know each other well.
$20 per hour, total for the entire group.
The dogs must be supervised by owner and have valid shot certificates.
Training Fees
All of our training is done with both the owner and the dog together.
Basic Obedience:
Private Session -Single Person or Family Group

$40/first session - Subsequent sessions $20.
Single dog, any number of family members
Multi-dog private sessions: $8 each addtional dog/handler pair
Basic Obedience - Group Session
$10 per dog/handler pair
Basic Obedience - Group Session (prepaid)
$8 per dog/handler pair prepaid in sets of 4 sessions
Beginning Agility - Individual Sessions
$25 1/2 hour supervised
Beginning Agility - Group Session
$15 per dog/handler pair
Access to Agility Equipment
$20 1/2 hour supervised
Access to Agility Equipment
$10 1/2 hour unsupervised (requires at least one supervised session)
Handler must be certified by going through at least one supervised session
Our Dog Training Program.
Basic Obedience Training:
We offer basic instruction in dog obedience traning for dog owners (individual lessons and class situations), puppy training and consultation on dog behavioral problems.
Our goal is to teach the owner principles of dog behavior and training techniques appropriate to their dog so that the owner can train the pet to be a well mannered and safe companion.
We even have a rent a dog training program in which a person who does not have a dog can come to class and learn the basics of training using one of our young dogs. We DO NOT offer training in protection or aggression work. This is a highly specialized field requiring an experienced trainer who must be carefully chosen. Follow this link for a discussion of the responsibilities and difficulties of protection training.
Agility equipment available at the site.
Before you get a dog consultation sessions are also available. People whose previous dog owning experience is non-existant need to understand the basics of dog psychology and biology before choosing a pet. It is our firm belief that many dogs that are given up to shelters by owners would not have been given up if the owner had known what they were getting into.
Our Boarding Program
Individualized care in a country setting available for your dog
Basic boarding for $25/day/per for a single dog or $450/month (Sept through May except Christmas/New Years) in our standard kennel run. Care of multiple dogs from the same family and use of larger runs priced proportionally higher. Walking and play sessions are additional.
Individualized indoor-outdoor runs in a country setting.

Run sizes:
Basic kennel run is 4 feet by 16 feet outside with a 4 foot by 4 foot indoor stall with a hard rubber floor.
Double wide runs are available for a slightly higher price.
A few larger (up to 12 by 60 foot) runs with dog houses are also available.

Individual exercise and play sessions may be arranged for an additional fee provided that the dog is comfortable with us. Very shy or aggressive dogs are not enrolled in the walking/play session services.
Basic bathing and grooming services available. Brushing out is charged by the 15 minute interval.
The normal hours that the kennel is open for pick ups and drop offs are:

8-12AM, 4-6PM Mon through Sat except major holidays.

In some cases individual appointments can be arranged outside of these hours.
---
Boarding at the Wedge is located in Baltimore County 8 miles north of the Baltimore Beltway. It is basically 15 minutes from Towson, MD - 20 minutes from Bel Air, MD and 18 minutes from Hunt Valley, MD.
We want all potential clients to personally see the facilities before making their first reservation, so please call for instructions on arranging your inspection visit.
There is deposit of one day's board to reserve space for your first boarding session
Phone 410-592-9090 for reservations and directions.
Display this ad on your mobile device or bring a print out or mention this ad, and you get 10% off our current prices on your first boarding or training session.
Basic Requirements for our dog guests and training clients.
Current, veterinarian signed, Rabies Certificate
Documentation of other shots: Distemper, Leptospirosis, Adenovirus, Parinfluenza, Bordatella (kennel cough). Shots should be given at least 10 days before boarding.
Be on heartworm preventive medication. The incidence of heartworm is very high in unprotected dogs in Maryland that are exposed to the outside.
Flea free. We highly reccommend the modern technology flea treatments such as Advantage, Program or Frontline. If the dog has fleas when it comes in we will treat it with Frontline at an appropriate charge.
We cannot board puppies that are too young to be fully vaccinated. This means puppies must be at least 4 1/2 months old and have received their final Parvo shot at 16 weeks of age. In Maryland puppies over 4 months of age are required to have a rabies shot.
Very rarely needed for boarders but, we do utilize the following veterinary services as first choices of veterinary services:
---